Orgasm Life Tokyo's Sexual Massage Features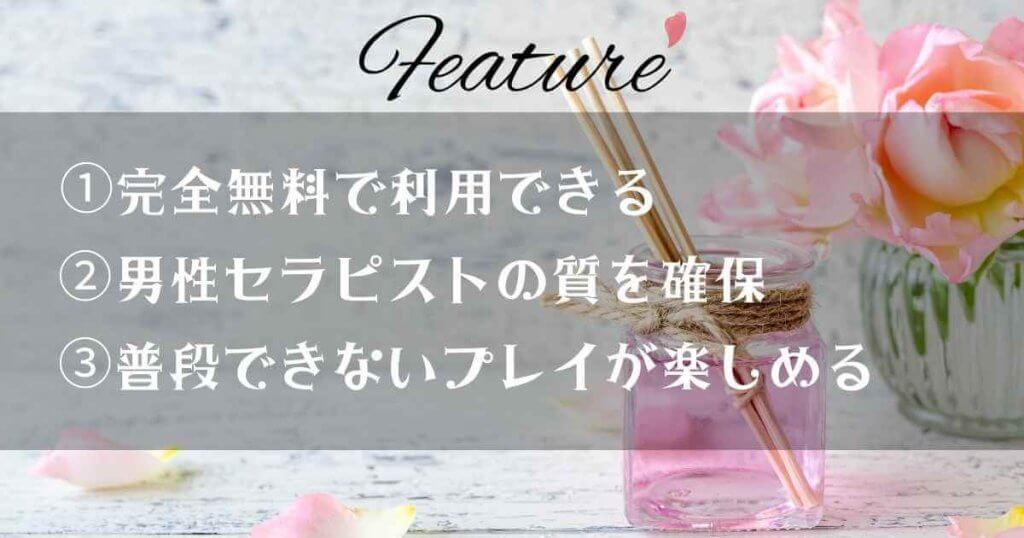 ①Free of charge
Orgasm Life Tokyo is a site that offers sexual massage, yoni massage,sexual development, and other services for women. Unlike sex clubs for women, the therapists offer their services as a hobby, so women can experience them free of charge.
②Ensure quality of male therapists
Orgasm Life Tokyo does not publicly recruit therapists, and currently only accepts referrals to ensure a certain level of quality. All of our male therapists have received technical training from professional sex therapists who specialize in sexual development (vaginal orgasm).
In addition, we do not have any members who are not good-looking, which is common in free women's sexual massage services. Since we set conditions for women to use our services, we ask them to be clean and our therapists are careful about their body shape and appearance, and we also provide guidance on appearance when necessary.
We have a complete hospitality manual and aim to provide hospitality and quality that is as good as paid women's escort service.
③You can enjoy the play that you cannot usually do.
At Orgasm Life Tokyo, in addition to sexual massage, you can enjoy various types of play that you cannot usually enjoy with your partner, such as vaginal orgasm, multiple orgasms, soft SM play, foam body wash play, sexual hypnosis play, bondage play, and aroma oil massage.
Others
While most free women's sexual massage services have individual recruiters on their websites or social networking accounts, Orgasm Life Tokyo has a multi-employer structure.
This makes it easier to make an appointment at your preferred date and time and to try out multiple therapists.
Three Promises from Orgasm Life Tokyo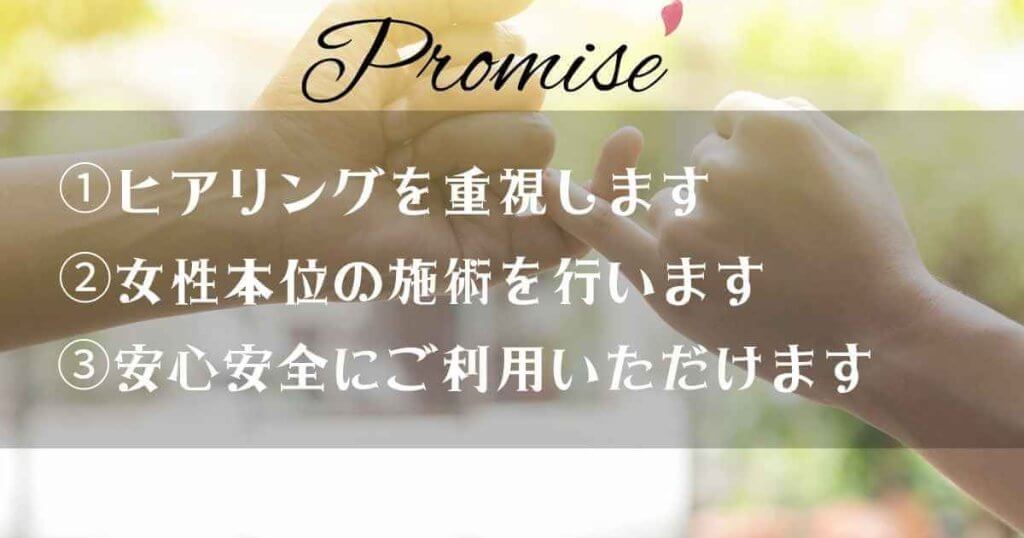 ①Emphasis on hearings
The therapists at Orgasm Life Tokyo strive to improve their sexual techniques on a daily basis so that they can respond to a variety of requests. Before starting a treatment, we always set aside time for counseling to thoroughly listen to what you want to do and what you do not want to do.
Please be assured that we will never do anything you don't want to do .
②We provide women-oriented treatment.
All therapists focus on 'making women feel good. Therefore, our sexual treatment is the opposite of sex for men to ejaculate.
We consider sex to make women feel good, so they can concentrate on pleasure.
③Safe and secure
Many people are concerned about the safety aspects of free female sexual massage, but at Orgasm Life Tokyo, we have made various efforts to ensure that you can use our services safely and securely.
For more information, please see Reasons for Peace of Mind.
Orgasm Life Tokyo's Menu
Treatment Fees
0yen
Travel expenses
0yen
Nomination fee
0yen
Hotel Fee
Women between the ages of 18 and 24 = male pays all expenses.
Women between the ages of 25 and 29 = 50-50 split between male and female
Women between the ages of 30 and 39 = women pay all expenses
Examples of treatments that can be experienced
Sexual Massage
Aroma Oil Massage
Adult Toys
Soft SM
Bondage & Candle
Vaginal orgasm
Sexual Hypnosis/Brain Orgasm
Bubble wash and lubrication
Other services upon request
Reviews
Thank you for making me feel so comfortable. You were so good at creating an atmosphere that I almost melted…
The first part of the massage was a counseling, shower, and a regular oil massage, followed by a sexual massage. The initial counseling was very attentive, and the gentle caresses soon relaxed my nerves, and before I knew it, I was feeling very comfortable. My mind gradually went blank, and I felt myself becoming more sensitive than usual. After the treatment was over, she listened to me seriously about things that had nothing to do with sex and was very kind to me. I was shocked that I could feel a feeling that I have never felt before. It was a very enjoyable time and I am very glad I had the opportunity to use your service. Thank you very much.
I have one experience and have been dating my current boyfriend for 7 years, but I have never had satisfying sex. Recently, he rarely gives me foreplay and when we have sex, I was thinking, "I can't wait for it to be over. We have good chemistry except for sex, so I thought "I'm probably going to get married like this" and at the same time I thought "I don't want to remain unaware of pleasurable sex", which was my motive for using the service. The treatment was very good and I was very impressed. I felt like "I want to be touched more…" and "It feels so good to be touched so gently…" I had never felt such a feeling before. I had never felt this way before. I also experienced soft SM, which I had secretly longed for since long ago. It was the first time for me to be restrained, but when I put on the eye mask, I felt the atmosphere and entered into the naughty world, and from the middle of the session, I was in a daze. I felt no anxiety at all about not being able to move, and was able to leave myself in peace! It was also very nice to be restrained and rustled. I would like to try bondage next time.
I have been interested in sexual massage since I was in high school. I think I am a person who has a curiosity for erotic things, but I have never been outside or inside, and I wanted to try it, so I decided to apply for the job. My first sexual massage was a strange sensation that felt both ticklish and pleasant. I was surprised at how good it felt. I was surprised myself. And I didn't think I would be able to cum in my own brain. I was made to cum in so many places that I was exhausted afterwards. I'm really glad I applied because I don't think it's easy to have such an extraordinary experience. I would like to do other more erotic things, so please let me use your service again if you like!
Comparison with other stores
I have also written a column on how to choose a free sexual massage, which I hope will be helpful.
Orgasm Life Tokyo Travel Coverage
Orgasm Life Tokyo visits you in downtown areas where there is a high concentration of love hotels. We can take you to a recommended love hotel that each of us is familiar with.
Basically, it will be in Shibuya, Shinjuku, or Ikebukuro.
We will arrange a specific meeting place after receiving your inquiry. We will suggest a location that is easy to find, out of sight, etc., according to your wishes.
Therapists at Orgasm Life Tokyo
Therapist List
maki (35 years old)|Profile|
makoto (38 years old)|Profile|
hide (38 years old)|Profile|
takashi(32 years old)|Profile|
kei (42 years old)|Profile|
akira (36 years old)|Profile|
Appointment Schedules
The schedule is not currently available. We will make adjustments after receiving your inquiry.
How to use Orgasm Life Tokyo
Inquiries and Reservations
Determination of date, time, place, etc.
We will send you an email reminding you of your reservation
Recommended Love Hotels in Tokyo
We recommend that you search for a hotel by specifying your criteria in Happy Hotels or Couples.
Therapist Articles from Orgasm Life Tokyo